Winter Newsletter brings vivid colour to church work
15 February 2011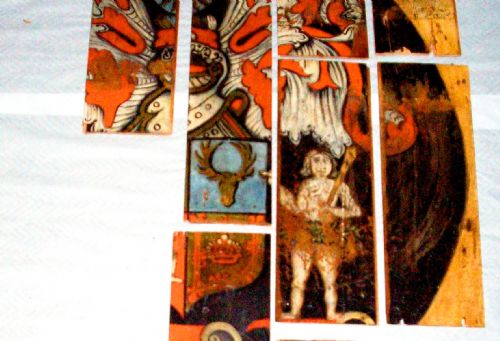 The East Church winter 2010/11 newsletter is now out and features a man in a grass skirt and some vivid colours.
Sounds a bit surprising for a church? Well, it wasn't in 1702; that is the date on the painted woodwork, pictured right.
They are the remaining pieces of the armorial panels of Sir Kenneth Mackenzie and his wife Anne Campbell. The panels have survived being reused as the back of pews in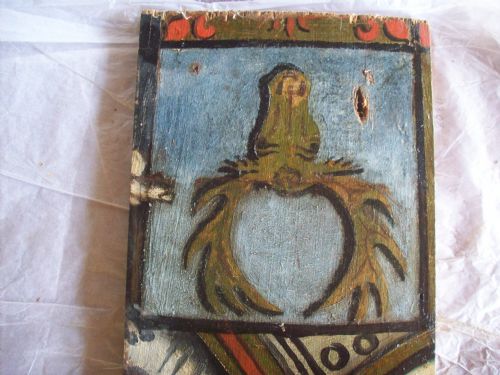 the east loft (possibly from the late 1700s) and have now been skillfully cleaned and varnished by Fiona Allardyce and Karen Dundas of Scottish Wall Paintings Conservators.
You can find out all about their work by downloading the newsletter, or by ordering a paper copy by emailing Caroline on info@eastchurchcromarty.co.uk
Latest News Stories
Champing - comfortable camping - in a church - sounds like fun? The Scottish Redundant Churches Trust (SRCT) thought so - and St Pete...
Learn more »
Come and join us at for a tour of the church and graveyard on Wednesday 26th July at 18.00. The tour will be led by historian, David Alston, who will ...
Learn more »
Support the work of the Scottish Redundant Churches Trust in looking after historic buildings like the East Church.
more »