Painted Pew designs revealed
06 March 2011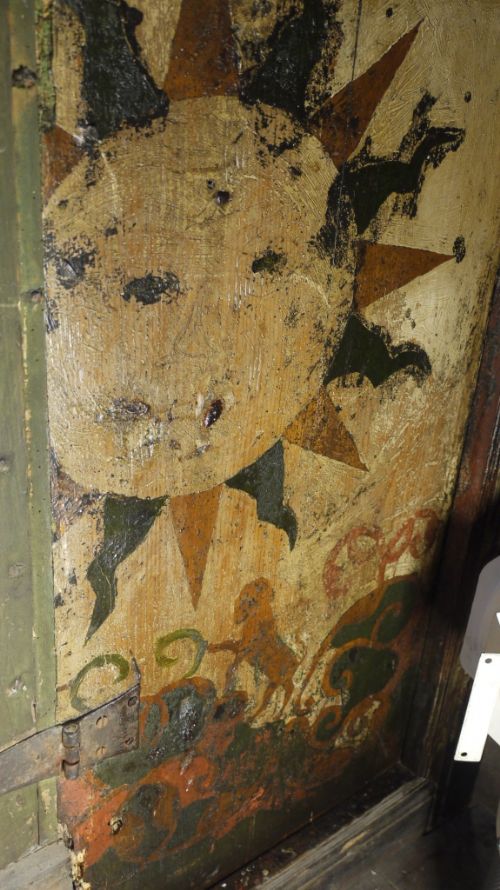 The painted pew panels have been revealed in glorious technicolour thanks to the skilled work of Fiona and Karen of Scottish Wall Paintings Conservators. Through painstaking and delicate work they have gradually revealed designs that haven't been seen for many decades.
These include two coat-of arms, one shield bears a stag's head - a symbol associated with the Mackenzie Clan - whilst the other includes trellised ermine, which is used by MacCullochs.
Hugh MacCulloch, whos initials H MC are on the front of the pew, sat here in 1741, when the north aisle was completed, but who K MK was remains unknown.
The north loft was entered by external stairs when it was first built, and the way in was past the painted pew, a colourful arrival for the loft occupants.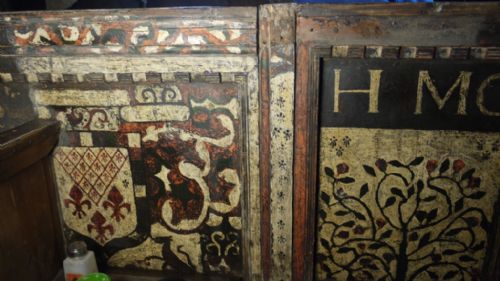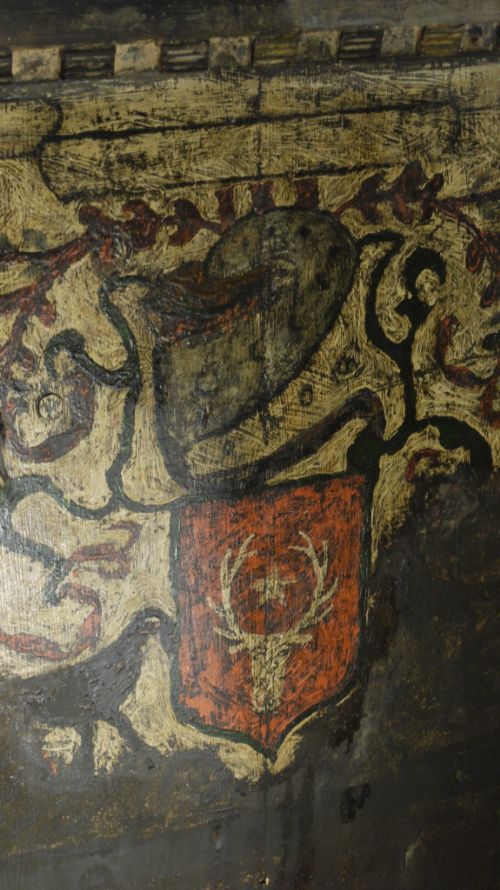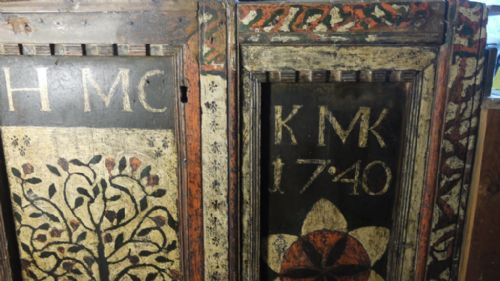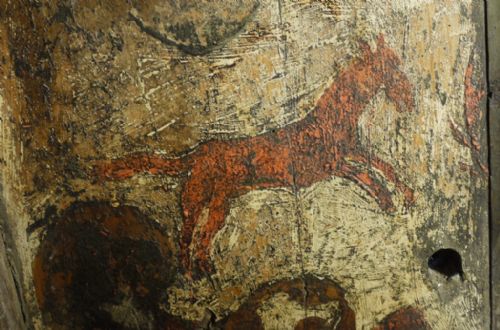 Latest News Stories
We'll be celebrating Hogmanay in Cromarty with the bells of the East Church and Courthouse ringing out for two minutes - or 120 rings. If you're aro...
Learn more »
'... the kirke within this kingdome is now purged of all superstitious observatione of dayes... thairfor the saidis estatis have dischairged and...
Learn more »
Support the work of the Scottish Redundant Churches Trust in looking after historic buildings like the East Church.
more »