Boundary wall coping
29 March 2011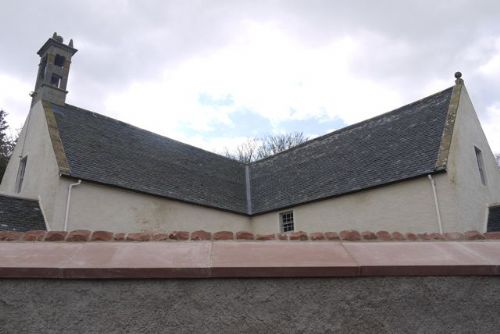 The East church boundary wall is coping well in more ways than one at the moment.
First, it has a magnificent new set of red sandstone coping stones - seen right.
It has also coped well with the winter weather, with all the harling remaining in good condition. The wall now has now had all its coats of harl - with just the limewash layer to go. This will be the same natural Singleton Birch as the church.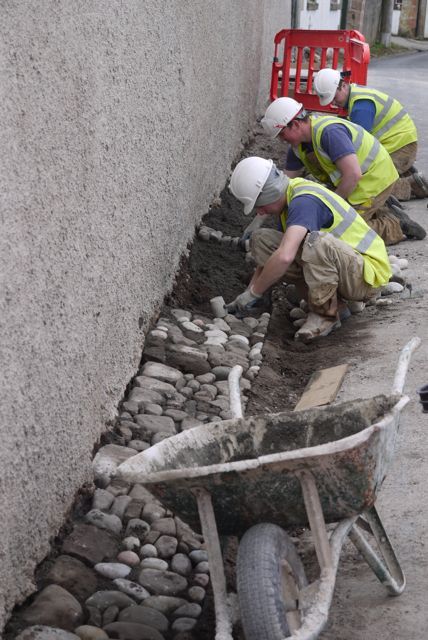 To complete the magnificence of the wall there a band of cobbling has been laid at its base. This had previously been lost under tarmac, but would have been there in the past - and matches other sections along Church St.
Latest News Stories
We'll be celebrating Hogmanay in Cromarty with the bells of the East Church and Courthouse ringing out for two minutes - or 120 rings. If you're aro...
Learn more »
'... the kirke within this kingdome is now purged of all superstitious observatione of dayes... thairfor the saidis estatis have dischairged and...
Learn more »
Support the work of the Scottish Redundant Churches Trust in looking after historic buildings like the East Church.
more »