Boundary wall coping
29 March 2011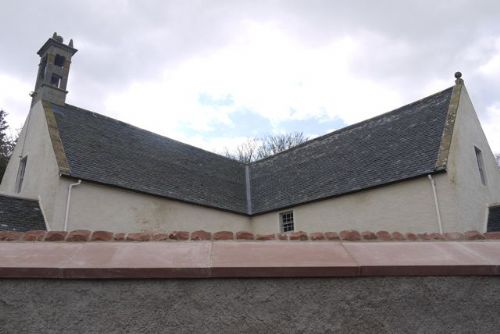 The East church boundary wall is coping well in more ways than one at the moment.
First, it has a magnificent new set of red sandstone coping stones - seen right.
It has also coped well with the winter weather, with all the harling remaining in good condition. The wall now has now had all its coats of harl - with just the limewash layer to go. This will be the same natural Singleton Birch as the church.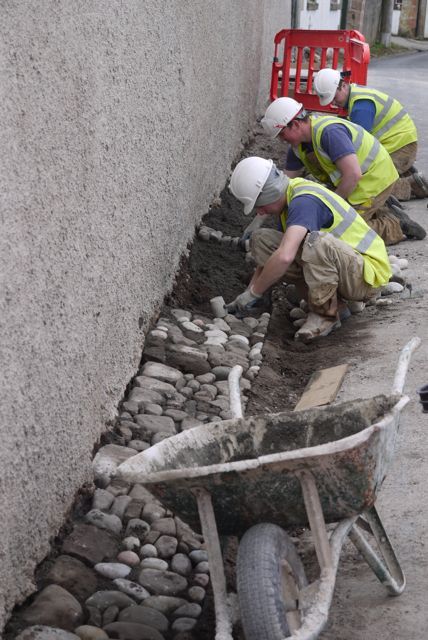 To complete the magnificence of the wall there a band of cobbling has been laid at its base. This had previously been lost under tarmac, but would have been there in the past - and matches other sections along Church St.
Support the work of the Scottish Redundant Churches Trust in looking after historic buildings like the East Church.
more »
"The support of the people of Cromarty during our Restoration Village bid was fantastic and we are looking forward to working with the community again as the Church undergoes major conservation and repair work."
Victoria Collison-Owen, SRCT Director