Lunchtime concert, Friday 2nd June
18 May 2017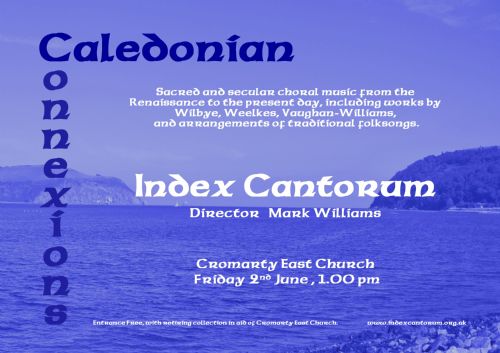 We're very much looking forward to the lunchtime concert from Index Cantorum on Friday 2nd June at 13.00. Admisssion is FREE, but donations are welcomed. All donations go towards the upkeep of the church.
Who better to describe them, than themselves . . .
INDEX CANTORUM is unashamedly a 'list of singers' who, on occasion, take a break from professional commitments, musical or otherwise, to sing purely for pleasure. The repertoire that the group performs spans several centuries, and includes familiar favourites and lesser-known pieces, often specially edited from original sources.
You can hear extracts from a couple of pieces of music here.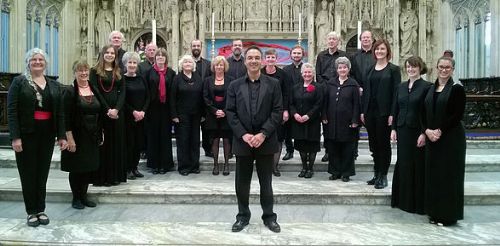 Latest News Stories
We'll be celebrating Hogmanay in Cromarty with the bells of the East Church and Courthouse ringing out for two minutes - or 120 rings. If you're aro...
Learn more »
'... the kirke within this kingdome is now purged of all superstitious observatione of dayes... thairfor the saidis estatis have dischairged and...
Learn more »
Support the work of the Scottish Redundant Churches Trust in looking after historic buildings like the East Church.
more »