Church full of art and flowers
20 June 2017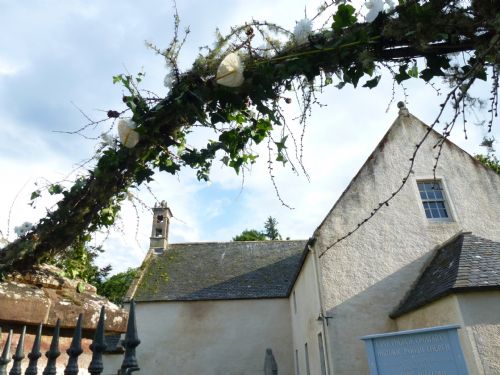 The church is once again full of a stunning display of art and flowers. This is our third year of hosting the week long festival in the church, and this time we have chosen a white theme to the floral displays in memory of Jo Cox MP.
The art has all be created by Julie Price's art classes. There are now 20 students who learn the fine skills of botanical art under Julie's expert eye, and the exhibition shows their range of styles and subjects.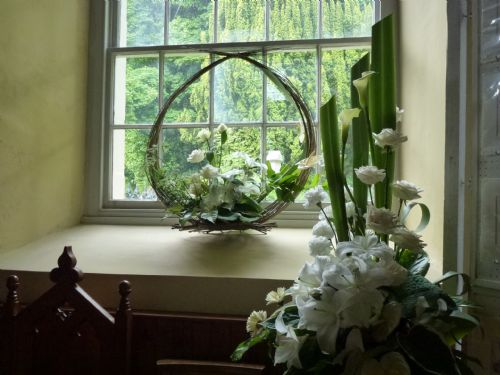 Evelyn Wilson has been running creating floral display classes in Cromarty, and her students, together with some expert arrangers from the Ross-shire floral artists group, have created beautiful and sensitive arrangements for the church.
If you'd like to see them for yourself, the church is open from 11.00 to 16.00 until the afternon of Sunday 25th June.
All money raised goes to the church, to help towards its upkeep and to allow us to host exhibitions in the future.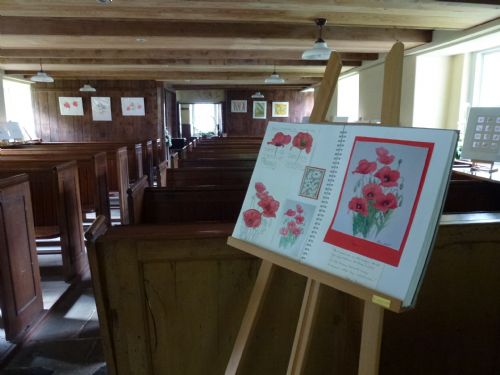 Latest News Stories
If you're interested in the history of the church in Scotland, you'll want to take a look at the fascinating scholarly articles available in the r...
Learn more »
As Autumn turns to winter the church is lookng beautiful in both clear and stormy light. We know that many of you like to visit the church all year ro...
Learn more »
Support the work of the Scottish Redundant Churches Trust in looking after historic buildings like the East Church.
more »