Christmas in Scotland is nearly 60
17 December 2017
'... the kirke within this kingdome is now purged of all superstitious observatione of dayes... thairfor the saidis estatis have dischairged and simply dischairges the foirsaid Yule vacance and all observation thairof in tymecomeing, and rescindis and annullis all acts, statutis and warrandis and ordinances whatsoevir granted at any tyme heirtofoir for keiping of the said Yule vacance'

So ended the celebration of Christmas (Yule) in Scotland in 1640.

The build up to this Act of Parliament had been coming since the 1560 conversion of Scotland to Presbyterianism, which rejected all ceremonies that had a hint of Catholicism. In 1583 the Kirk Session at St Mungo's Cathedral, Glasgow ordered the excommunication of anyone caught celebrating Christmas.

For Presbyterians the link is directly to God, through understanding his word, as written in the Bible. All other ceremony and celebrations were seen as superfluous and to be rejected. As the Act went on to say of Christmas, it was now 'to be extinct, voyd and of no force nor effect in tymecomeing.'

And the tymecoming was a long one. It was to be more than 300 years before Christmas was again a public holiday - in 1958. Boxing Day did not join the Scottish holiday calendar until 1974.
But, as ever, history is not quite so simple, as a look through the pages of the Invergordon Times in the 1800s reveals.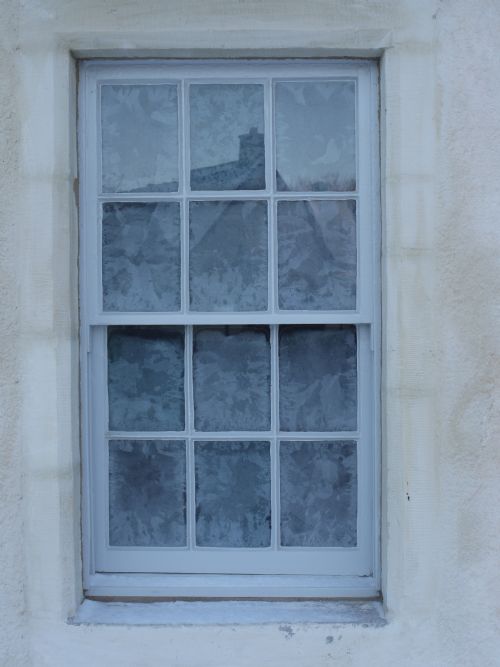 January 29th 1873
An entertainment was held for children of both the Free and Established (Church of Scotland) church schools in the former hemp factory buildings. The young ladies of the town seem to have arranged the event, which included three Christmas trees 'filled with over 600 useful and ornamental gifts, lit with wax tapers, coloured glass lamps etc.' The children joined in prayers and hymns and received presents of fruit and cake.'

3rd January 1894
Christmas passed quietly in Cromarty – heavy letter and parcel post – afternoon football match on Links between two of the local teams.

8 January 1896
Peddieston School entertainment given by Mr and Mrs St Quentin of Cromarty House in the school. Tea, Christmas tree. Misses Brydon and Graham assisting. 'Stripping of tree' – gifts on tables, 30 dozen oranges.

An interesting part of church and Cromarty to explore further . . .
If any of you have memories of Christmas in the East Church. we'd love to hear from you and add your accounts to our knowledge of the church.
Latest News Stories
We joined with churches across Europe on Sunday 11th November to commemorate 100 years since the close of World War One. It was very moving t...
Learn more »
Would you like to help us keep the church open to visitors? Opening and closing times are flexible to suit. Each volunteer does a week at a t...
Learn more »
Support the work of the Scottish Redundant Churches Trust in looking after historic buildings like the East Church.
more »