Happy Fiddlers
08 July 2019
Lauren MacColl's comment on the 9th Fiddle Festival she's organised in Cromarty:
All over for the 9th year! What a brilliant weekend in Cromarty! A few folk missing from this photo after a lovely play in
@EastChurchCrom
. With thanks to Anna, Bethany and Jenna for the brilliant teaching all weekend. And
@MairearadG
too!Here's to the big 10 next year!




Lauren is in the blue pinafore - and one of the East Church's most enthusiastic advocates. We're very proud of the two albums recorded in the church - by
Rant
(of which Lauren's a member) and by
Brìghde Chaimbeul
through Lauren's recommendation. We'd also like to thank her for her generous donation from the weekend.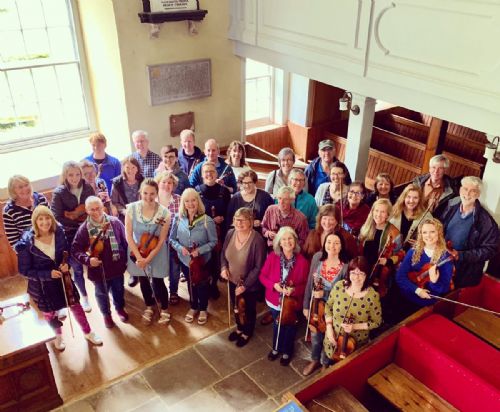 Support the work of the Scottish Redundant Churches Trust in looking after historic buildings like the East Church.
more »
"We're extremely fortunate to have Laing Traditional Masonry Ltd as the main contractors. They have a superb reputation, not only for the quality of their work, but also for their commitment to training apprentices – the next generation of skilled stonemasons and craftworkers "
Victoria Collison-Owen, SRCT Director